It's offical. Our first Mia Ruby store is now open for business in downtown Yangon!
Our new shop is in the 79 Pansodan St building, between Rangoon Tea House and Sharky's restaurant and underneath Hla Day. So there are many good reasons for you to come in and have look around our neighbourhood.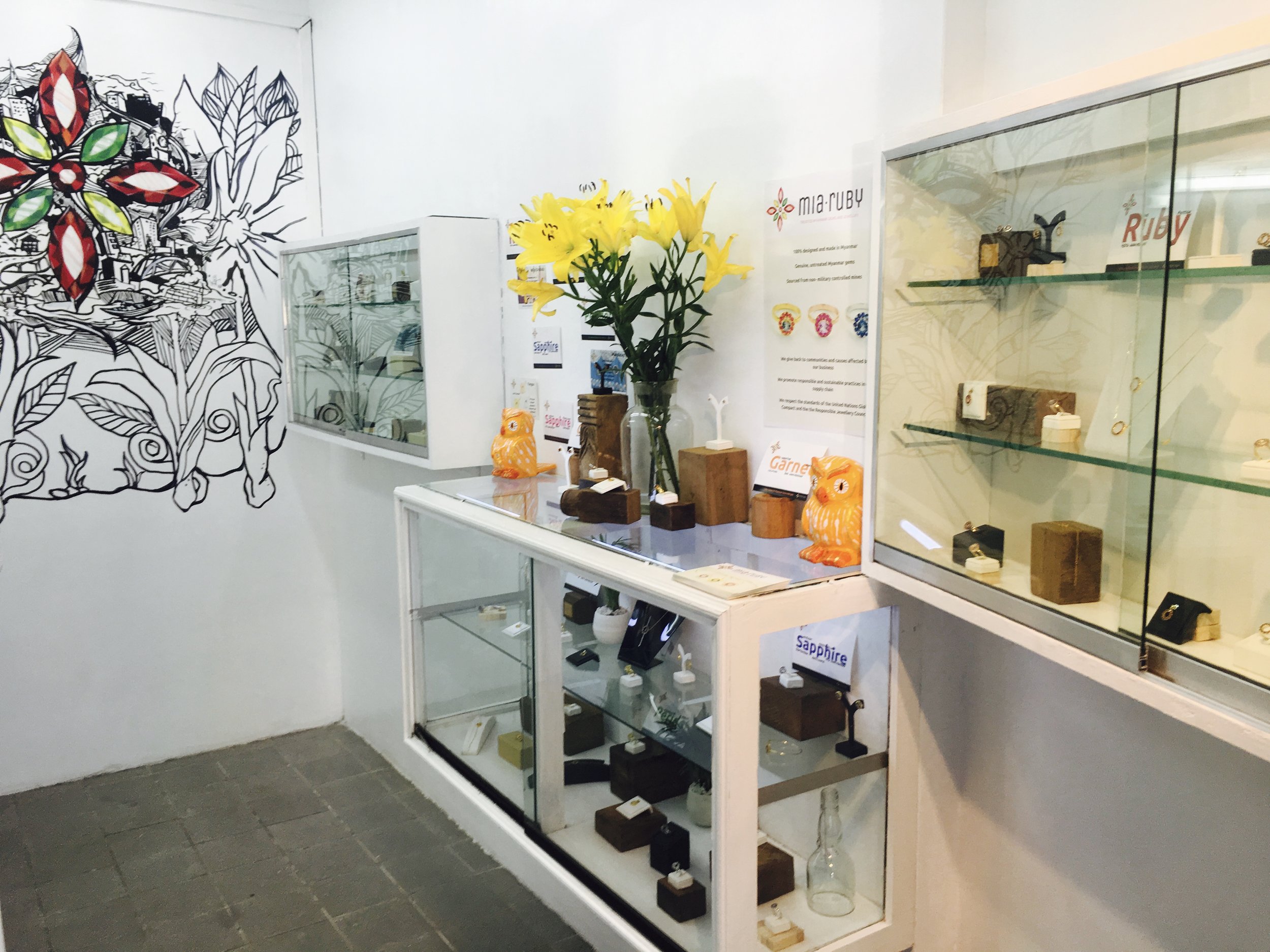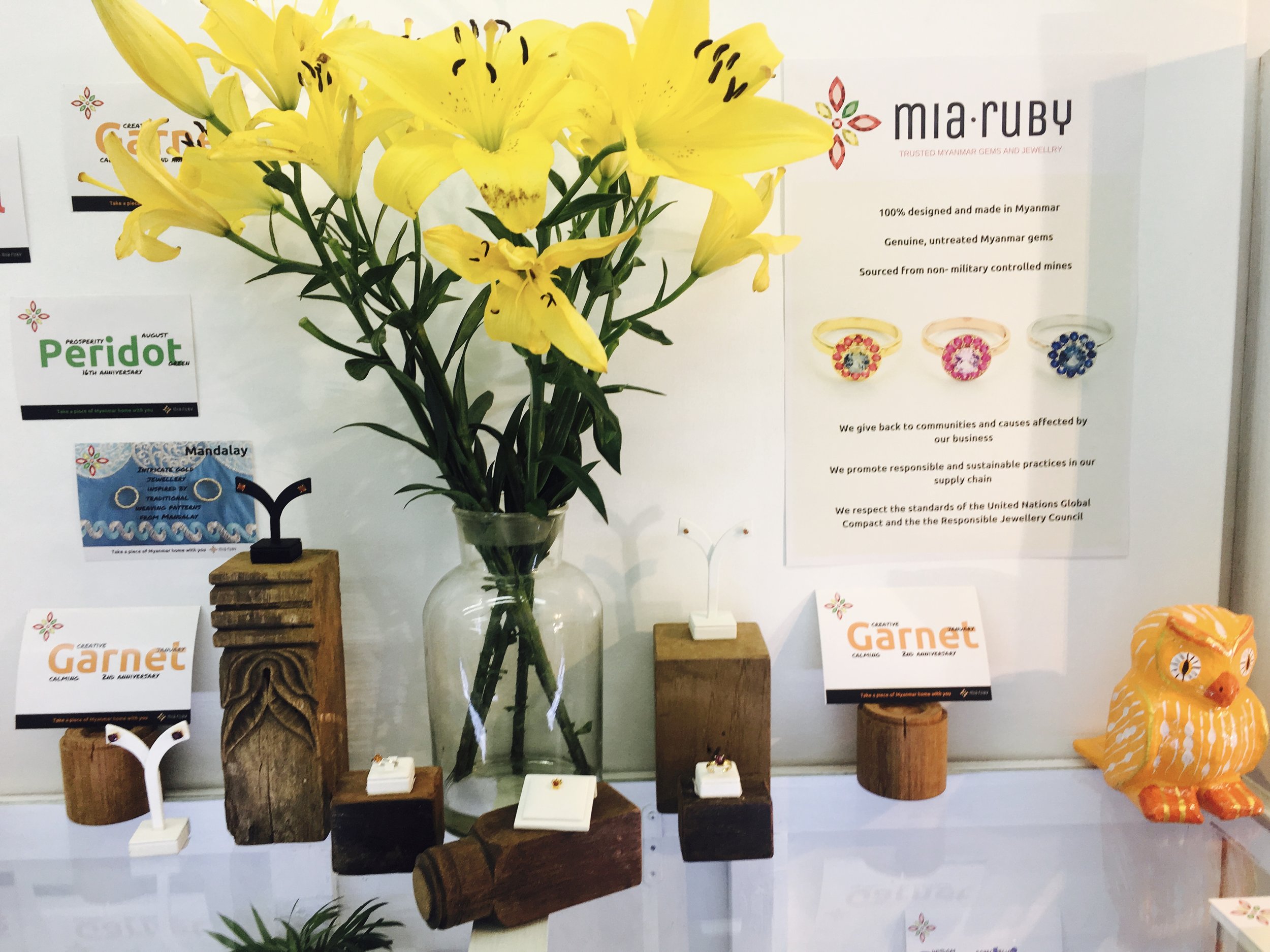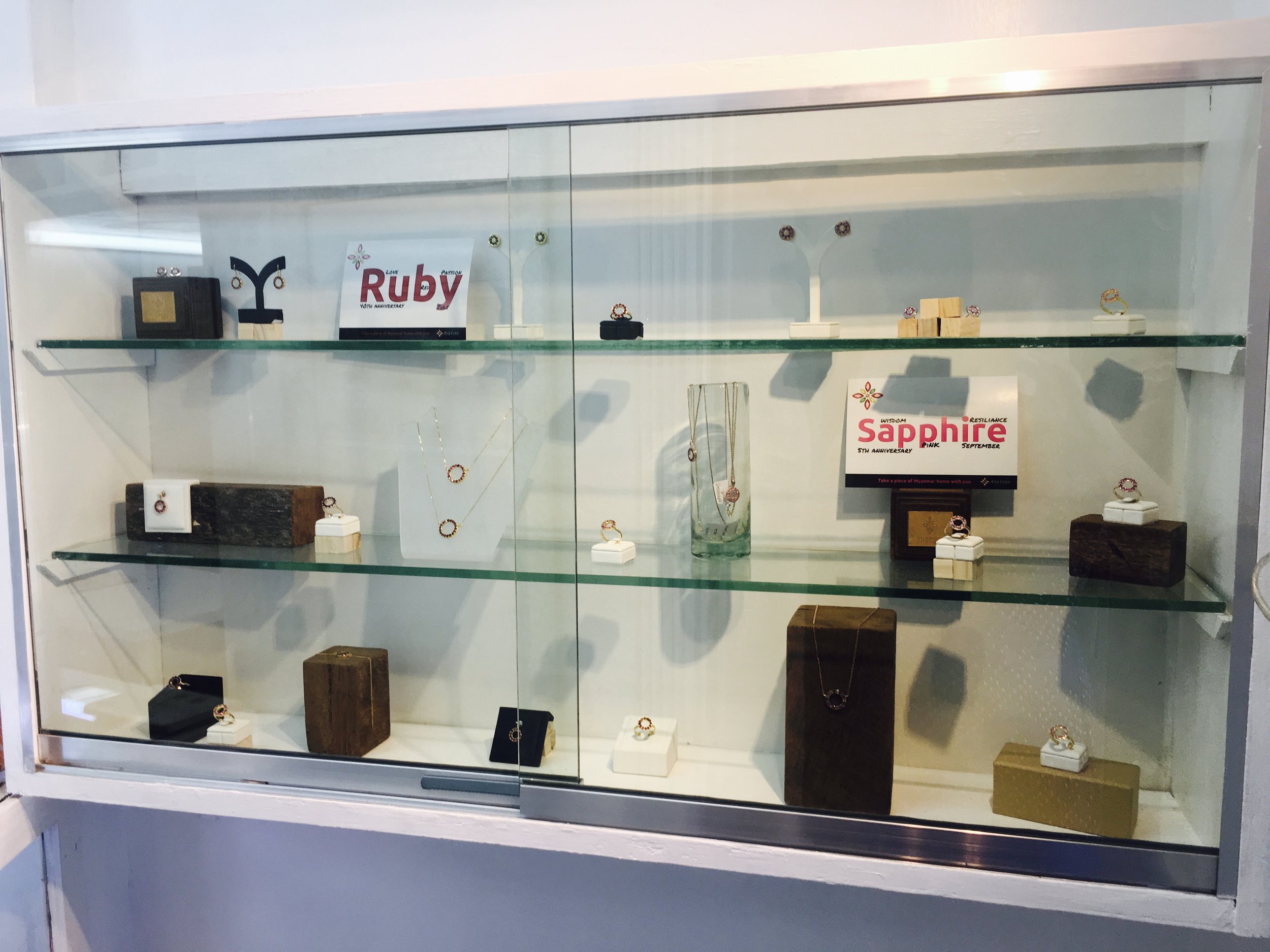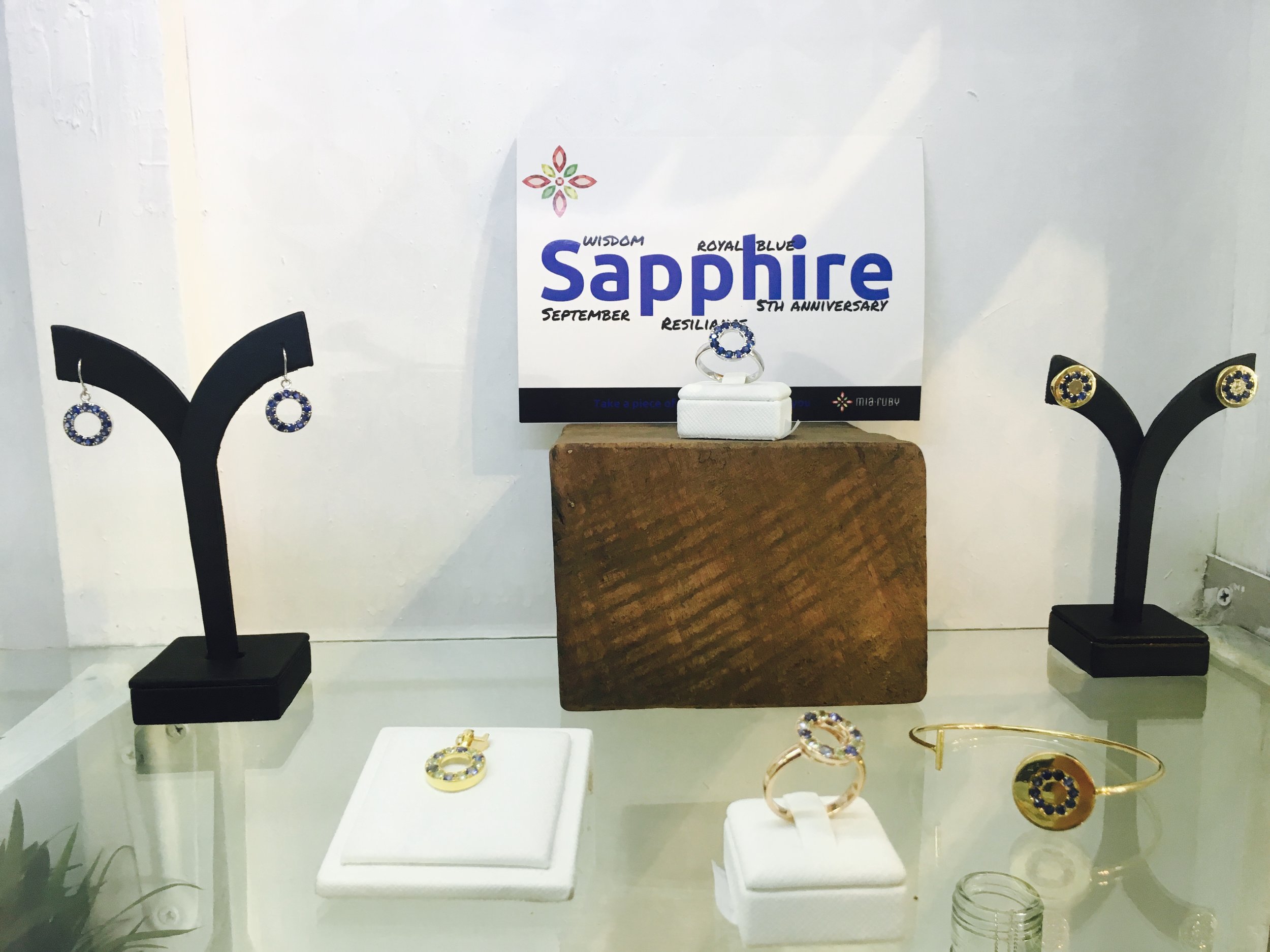 Setting up shop has actually been a great experience (which will surprise anyone who as ever tried to get anything done in Yangon). Our excellent broker Daniel Norman has been super helpful in not only finding our new space (which isn't easy in a city with one of the highest realestate costs in the world!) but also in finding solutions for renovations, permits and signage. I love Yangon's downtown heritage buildings and our building is pretty old so a bit of work was needed to create our funky new space while still respecting the bones of our building.
We are also super stoked to have a mural by Myanmar's most famous street artist, Arker Kyaw (aka The Night) in our shop. I am a huge fan of his with his Welcome Obama mural being the one thing that still sticks in my mind from my first day in Yangon in late 2012. When I saw that Arker Kyaw had contributed a rare canvas painting to the 10th Anniversary Exhibition of the River Gallery (where I confess I already have a pretty bad painting addiction) I had to have it. "Luckie" the fish now takes pride of place in my apartment, and lucky I am as the ladies at the River Gallery tell me that many people have asked after this painting. But a little birdie has told me that Arker Kyaw has a whole new series of fish paintings and is likely to be having a solo exhibition in Yangon in a couple of months.
Anyway when I wanted to a modern Myanmar feel to our shop Arkar Kyaw's work was the first thing I thought of. He very graciously agree to do a mural for our new shop based on our Mia Ruby 'gem flower' logo with a background of Yangon city life. And it looks bloody fantastic!
But don't just take my word for it, come down and have a look yourself. We will be there 9.30am-5.30pm Monday to Saturday selling our unique, 100% Myanmar designed and made jewellery (unless maybe off eating something yummy stuff at our next door neighbours).