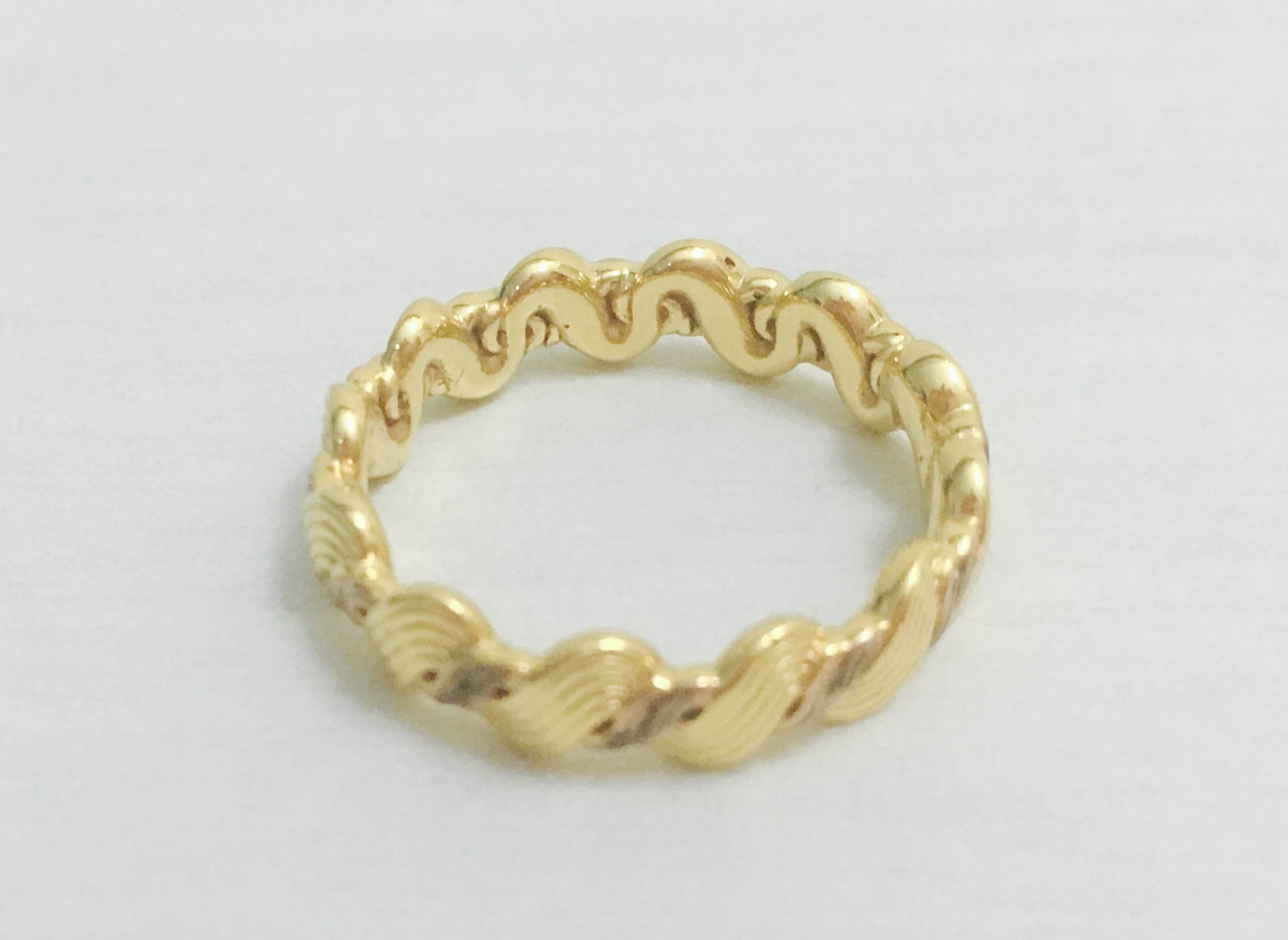 At Mia Ruby we are always looking for ways to reflect Myanmar's culture and heritage in our designs. Our Wild Orchids collection is a great example of this, showcasing Myanmar's rare and beautiful native orchids.
One of the things that most visitors first notice about Myanmar is that the majority of people still wear the traditional Burmese 'longyi' - a long cloth skirt/sarong. The longyi is worn by both men and women, although they are usually wrapped and tied slightly differently.
The weaving pattern of the cloth indicates which geographic area or ethnic group that produced the longyi. When I first moved to Myanmar there was one design that always caught my eye - a beautiful, intricately interwoven wave pattern known as 'achiek'. It turns out that weavers around Mandalay and Amarapura have been reproducing this distinctive design in silks for centuries. The acheik is a traditional royal design for both and women and it is said that the ancient designers were inspired by the waves and ripples of the Ayeyarwady River. Specific designs are also known by individual names such as Ribbon of Orchids, Princess' Curl, Emerald Palace Spring, Twisted Golden Rope and Floral Twined Royal Weave.
Traditionally, the most treasured and expensive piece of silk for a Myanmar lady is the Lun Taya Acheik longyi – or 'one hundred shuttle wave' longyi - in reference to the number of silk shuttles used in the weaving process. Today the achiek is still the design used for longyi worn on the most important social occasions, such as weddings and offering ceremonies.
One time recently in Yangon's famous Bogyoke Market I was admiring a particularly fine silk achiek longi when it occurred to me that it might be possible to reflect this beautiful pattern in our jewellery. And that is how the Mia Ruby 'Mandalay' collection was born. Using only Myanmar gold (hold the gems) we have designed both earrings and rings using the achiek pattern. Each piece is produced in 9k yellow gold, with intricate interwoven detail in either pink or white gold. Earrings are USD $300 and rings USD $190. A great choice if you are looking to take a piece of Myanmar home with you over Thingyan!